RGH/JTAG Tools

Neighborhood SDK

Credit: Unknown
Click Skip Ad at the Top Right
BO2 Shit Tool Cracked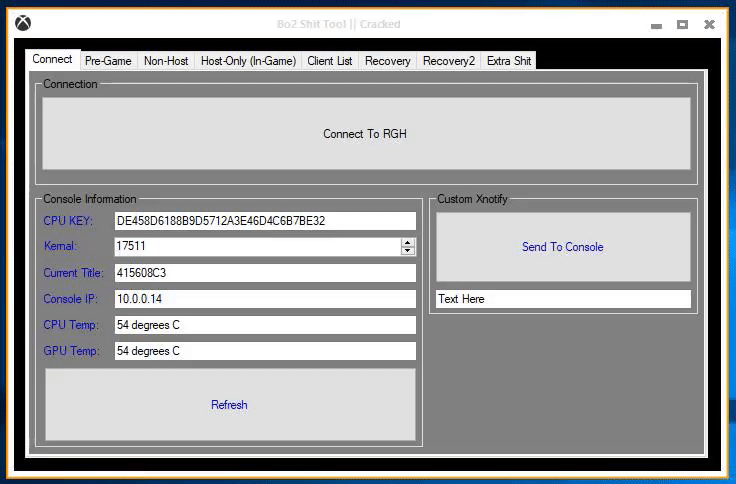 Credit:

 XBOX360LSBEST
Click Skip Ad at the Top Right

I Had to Fix a few Errors that the source had. its All working now
For the Source. You need to "Replace All" the Link in the Source with your Own Paste bin link. dont forget to Type /raw in the link.
Use "Release Setting" in VS.
Skate 3 Mod Tool 1.0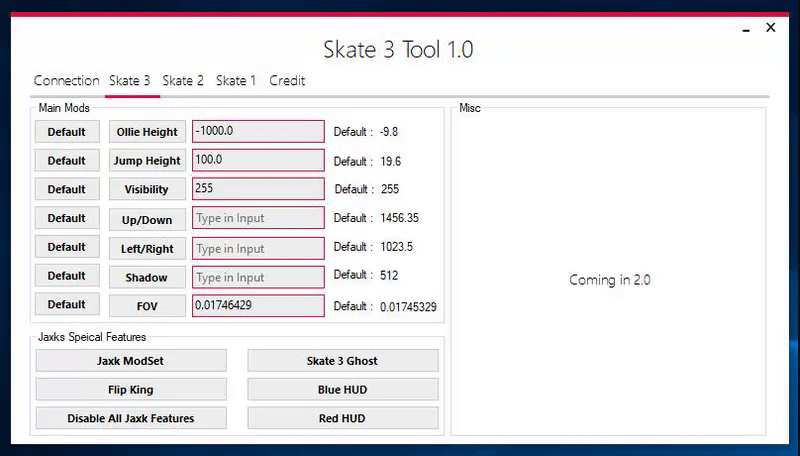 Click Skip Ad at the Top Right

LOBOTOMY
Lobotomy is an AMAZING Halo Reach Mod Tool for RGH/JTAG Consoles.
It is a Paid tool, To Purchase this tool Message:
@NewChampionCustoms or @Piceslol on Instagram.

MSP Spoofer 17526 Working
Connect, then Spoof, Click Purchase
Then while the Screen is white Click OK on the tool
If done Correctly then you should get a (MSP Spoof) Notify on the Console. Enjoy:
(
Click Skip Ad

)

XBOX360LSBEST XRPC TOOL!

Xbox360lsbest XRPC tool is for RGH/JTAG Consoles ONLY, it is a multi Cod tool which Includes Halo Reach Mods and is FREE. Some Buttons may not work as there has been recent updates for some of the games that it supports. (Halo Reach Still works)

GTA V Prologue Bypass Save Injector
It's very easy to use, simply run the program and select HDD. It will connect through neighborhood using JRPC2. And will automatically inject the gamesave so you no longer have to do the Prologue to go online.
Updated by Nebula & Gamer.

----- Free RGH/JTAG Tools Available for Download -----
---
---